Welcome to the official website of author and professor Ian Ayres.
Ian's Latest Venutre: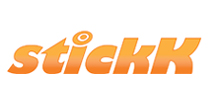 Find out if a commitment contract can help you stickK to your goals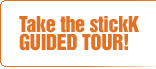 Take a Guided Tour.
Ian's Latest Book:
SUPER CRUNCHERS: WHY THINKING-BY-NUMBERS IS THE NEW WAY TO BE SMART.
The book that shows that a new thinking by the numbers--analyzing millions of bytes of information--provides people with greater insight into human behavior and allows them to predict the future with staggeringly accurate results.
"In the past, one could get by on intuition and experience. Times have changed. Today, the name of the game is data. Ian Ayres shows us how and why in this groundbreaking book SUPER CRUNCHERS. Not only is it fun to read, it just may change the way you think." —Steven D. Levitt, author of Freakonomics
An Introduction to SUPER CRUNCHERS